Here's what Leahurst road looked like earlier on. The current scheme isn't a low traffic neighbourhood, & certainly isn't providing safe routes for people (including kids) to choose 🛴🚶🏿‍♀️🚲 . The changes have made Leahurst Road and Manor Lane into a relief road for the A205 South Circular Road.
Leahurst road and Manor Lane residents deserve better than this @PatrickJCodd @damienegan
HGVs ignoring weight limit restrictions and causing gridlock on Manor Lane. How is this safe for pedestrians in nay way shape or form? Almost all of the vehicles were heading to/from A205 south circular.
You only need to look at what sat navs are telling drivers to do to work it out. Drivers choosing Morley, Dermody & Leahurst rd, & Manor Lane instead of A20, A2212 to get to A205 south circular.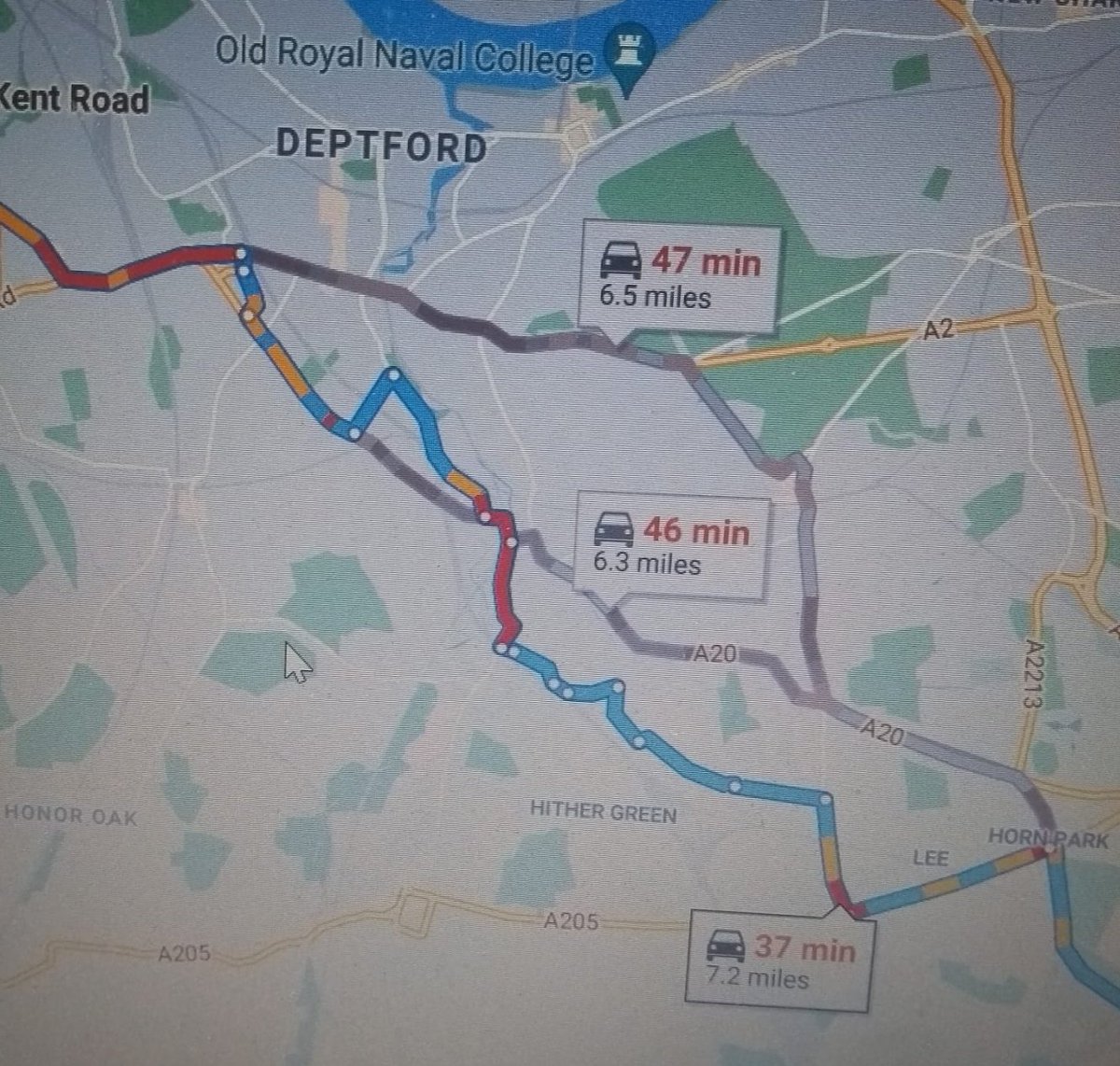 This can be easily resolved and were making that clear in our consultation response. Also explained below.
Originally tweeted by Make Lee Green (@MakeLeeGreen) on 28 July, 2021.