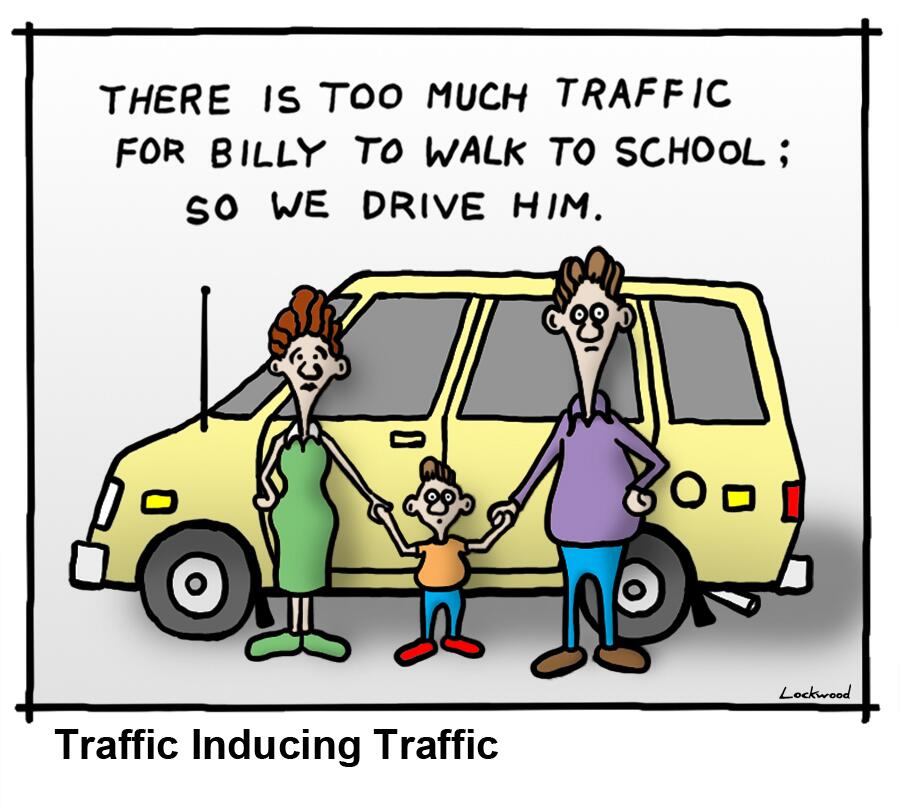 What are School Streets?
The concept is relatively simple. Roads outside a school will be temporarily restricted to all motorised traffic during school drop off and pick up times. All school streets remain open to pedestrian and cycle traffic.
Residents, businesses and blue badge holders can apply for an exemption if they live on the street.
School streets typically operate during the morning drop off (8am – 9:15am) and after school (3:00pm – 4:00pm). They do not operate on weekends, school holidays, or any other times school is not in session.
Here's a link to a video about School Streets from Hackney Council.
Why School Streets?
Roads during rush hour can be busy, polluted and dangerous for children to cross. Parents driving their children to school add to the congestion and pollution on our already busy roads.
A recent study by Kings College London found that London children are exposed to 5x more air pollution during the school run. Another study by TFL found that 25% of car journeys during rush hour are made by parents driving their children to school. Eliminating motorised traffic from streets with schools reduces your child's exposure to harmful levels of air pollution and makes it safer to walk to school.
Children need physical activity throughout the day to keep them fit and healthy. The Chief Medical Officer reports that 24% of children in England are obese when they start primary school and rises to 33% by the time they leave. Active travel such as walking, cycling and scooting to school can improve children's health and reduce obesity.
What can you do?
You can contact your school to see if they have a travel plan in place or they can contact the council using this email address: activetravel@lewisham.gov.uk
Engage with local parents and let them know the health benefits of walking, cycling or scooting to school instead of driving. We need more people who are committed to driving less for school drop off or pick up to reduce traffic congestion on already busy roads.
If it's too far to walk to school, consider borrowing a bike from Lewisham with the cycle loan scheme. The scheme is temporarily suspended and only open to key workers but worth looking into once the scheme is open to everyone again.
Links for further reading:
https://lewisham.gov.uk/myservices/roads-and-transport/closing-roads-to-traffic-at-school-drop-off-and-pick-up-time-school-streets
https://www.mumsforlungs.org/about-school-streets
https://www.livingstreets.org.uk/get-involved/campaign-with-us/safer-routes-to-school
https://tfl.gov.uk/info-for/media/press-releases/2018/august/tfl-research-shows-that-walking-or-cycling-to-school-could-take-254-000-cars-off-london-s-roads-each-day
https://www.london.gov.uk/press-releases/mayoral/walking-to-school-on-back-streets-halves-pollution